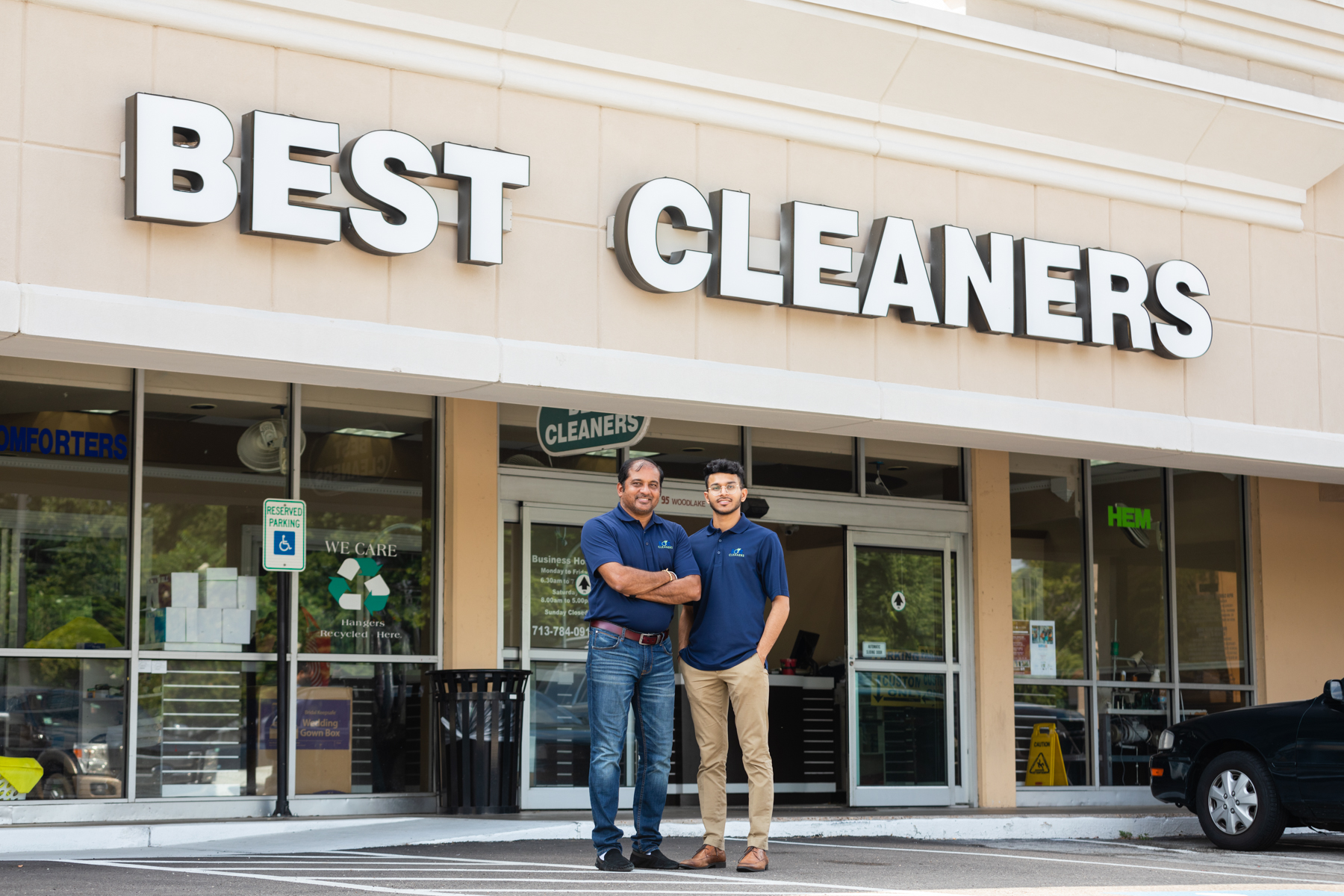 Hours Of Operation:
Mon-Fri: 7:00 am – 7:00 pm
Saturday: 8:00 am – 4:00 pm
Sunday: Closed
ABOUT BEST CLEANERS
Best Cleaners is a family owned and operated business serving Houstonians for over 20 years. At Best Cleaners we are committed to provide high quality and on-time service, as well as paying close attention to details.
From suits, dresses, jackets, button-up shirts, and ties, to linens, drapes, rugs and tablecloths. It is our passion to help you look and feel your very best.
Eco-Friendly Dry Cleaning
Alteration
Leather & Suede Cleaning
Households
Wedding Dress Heir looming
Shoe Repair
Pickup & Delivery
Ask about Home Delivery
Home delivery is an ideal and convenient service we offer for those with a busy lifestyle
Call us for Inquiries for personalized home delivery service
Alterations & Tailoring
We offer in-store alterations and tailoring with fast turnaround times within the week